フォワーディング Forwarding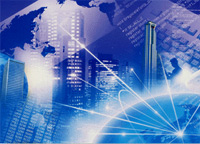 発進。海外ネットワーク。品質を発地からつくりこむ。そのための、工夫を続けます。お届けするのは、革新です。
International Department's strategy is to build a strong global net workin order to support international freight movement for ll your transportation needs.
At the same time we understand the importance of maintaining the quality. From where it is come from, our specialists in his department provide a fully worked out-plan to meet your requirements. Innovation in our International department is an ssential factor.
For us, success depends upon your satisfaction and we keep challenging to achieve our goal.
ヨーロッパの物流システムが、日本に直結。私達が提供する良質で廉価なフォワーディングサービスに、きっとご満足していただけます。
We provide customers direct access to our logistic system in Europe.
You will be satisfied with our best quality of forwarding service.
通関 Import&Export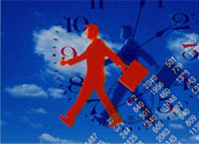 スピーディーにそして適切に。 検疫貨物から食品まで、あらゆる商品に、経験豊富な通関スタッフが、対応いたします。 その機敏な対応が、お客様のトラブルを未然に防ぎます。
Experienced personnel who has in depth knowledge of customs clearance deal with your various kinds of requirements from foodstuffs to regulatory requirements which need inspections.
To suit you needs, we organize customs clearance procedures by giving you maximum flexibility, concentrating on rapidity sensitively and seeking the best way from our wide range of solutions.
Reliability in our Customs clearance department is an essential factor.
海上貨物:東京営業所
航空貨物:成田営業所/羽田営業所
運輸 Transport
スピーディーにそして確実に。
豊富な経験を生かして、商品特性に配慮した最も適切な輸送方法をご提供いたします。お届けするのは安心です。
We can provide our own trucks and dedicated drivers who are fully aware of transportation sarvices to suit each requirements. Since we give personal attention to seek the best transportation way to meet each customers requirement, our on-time and value added delivery will satisfy you. Confidence in our Transportation department is an essential factor.